La Stele Hostel in October 2022 received the CETS certification European Sustainable Tourism Charter Phase II of the Parco Nazionale Appennino Tosco Emiliano.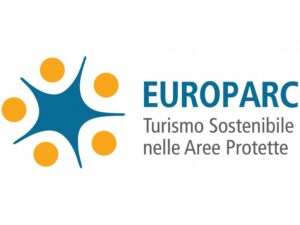 In the Heart of the Parco Nazionale dell'Appennino Tosco-Emiliano and the UNESCO Man & Biosphere Reserve.
In the Municipality of Bagnone, in Lunigiana, Province of Massa Carrara, in the rural village of Treschietto, at 460 meters above sea level, between olive groves and bush, at the foot of the peaks of the Appennino Tosco-Emiliano that reach up to 2,000 meters above sea level and can be reached by various hiking trails. Treschietto, famous for the ruins of its castle and for its famous Onion, is just 5 kilometers from the main village of Bagnone, where all necessary services can be found.
Also in the immediate neighborhood are the towns of Villafranca Lunigiana and Pontremoli.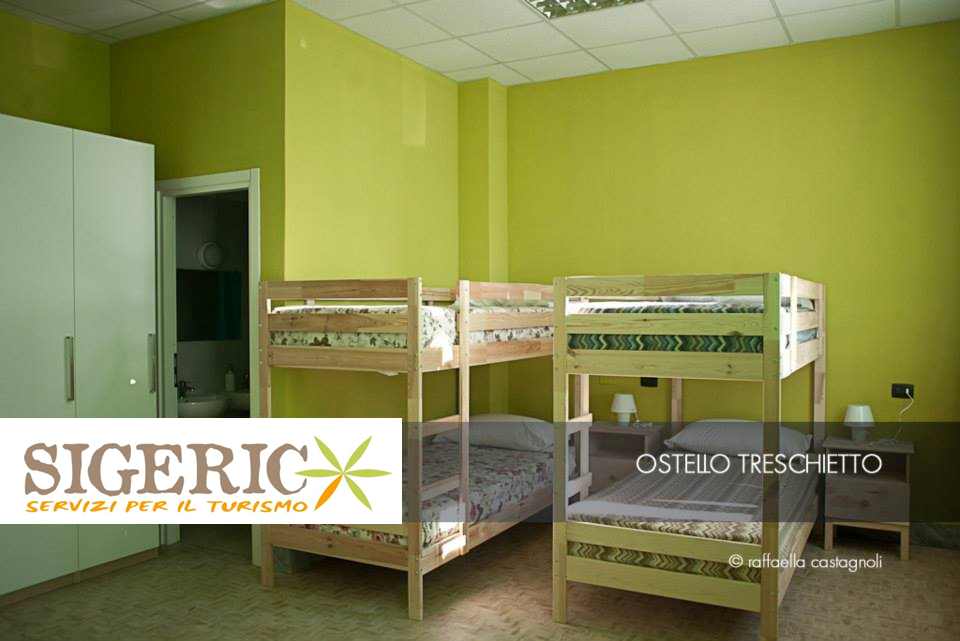 A modern Hostel of recent construction. A functional, modern facility in line with all current safety regulations. It consists of three floors connected by internal stairs equipped with stair lifts (up to the second floor where there are two single rooms with en-suite bathrooms with facilities for  people with disabilities ).
A Total of 50 beds:
First Floor
1 single with en suite bathroom / 2 single rooms with en suite bathroom  for people with disabilities / 2 rooms of 5 beds each with en suite bathroom / 1 room of 9 beds with en suite bathroom.
Second Floor
2 doubles with en suite bathroom /  2 9-bed rooms / 1 6-bed room with shared bathroom.
In addition on the Ground Floor you can find the Reception, National Park Information Area, Dining and Activity Room and  a Kitchen equipped with everything needed for cooking and serving meals.
Outside: Parking, large Green Area with Soccer Field equipped with lights,, Pic-Nic Area, Children's Play Area.
The Hostel at the disposal for Groups either in self-management or with b&b, half board or full board possibilities. 
Available for self-management are a kitchen and a dining room equipped with everything necessary for preparing and serving meals.

Rooms are equipped with single, double and bunk beds and mattress with mattress covers.
It is possible for groups to stay overnight with sleeping bags , supply of bed linen and towels is available.
Daily and final cleaning of the facility is the responsibility of the group if self-managed (or optional final cleaning service), while it's  included if breakfast, half-board or full-board service is chosen.

The spacious Dining and living  Room allows groups to do some indoor  activities as well.
Outside area available with large green area with picnic tables,  children's playground, lighted soccer field, all surrounded by nature,  woods and olive trees.
There are numerous hiking opportunities with trails starting directly from the hostel or nearby and fresh torrents where you can have a dip. 
The non- traffic roads  are perfect for mountain biking ,  E-bike and MTB rentals available.
Activities and surroundings
The professional guides of  Sigeric are available to Groups to enrich their stay with hiking, biking, cultural-historical tours, canyoning, climbing experiences, workshops and much more in Lunigiana and neighboring areas, such as Cinque Terre and the Apuan Alps.
All possible proposals can be found at www.sigeric.it
The Hostel's  Location also allows you to reach in a few minutes by car/bus the Sports Field of Bagnone (for Football Teams) or the Public Swimming Pools of Villafranca Lunigiana. Moreover, in about 40/45 minutes it is possible to reach the sea of the Tyrrhenian Coast and Liguria.
The closest train station is 10 km away (Villafranca-Bagnone Station).
Treschietto Shuttle service is available to groups who want to move by train and which allows for an extra cost , varying according to the number,  to be taken from the Hostel to the Railway Station or to other destinations in Lunigiana and surrounding  areas.
Rates
For Groups of at least 15 people for a minimum of  two nights, prices are  per person,  per night  in any room.
*For smaller groups or for 1 night only , please contact us directly.
A
Self-management (no heating)
*no bed linen or towel provided
B
b&b service (no heating)
Weekly bed linen provided + final cleaning
C
Half board (no heating)
Weekly bed linen provided + final cleaning
D
Full board (no heating)
Weekly bed linen provided + final cleaning
*The facility must be left tidy and clean; otherwise there is the optional service of final cleaning

Optional Service: final cleaning (already included for B. C. D.): + 100 € per floor used
Supply of bed linen with weekly change or on request (already included for B. C. D.): + 5 € per person/week
Bathroom linen supply with weekly change or on request (1 large and 1 small towel) – Not included for B. C. D.: + 3 € person/week

Heating service : + 5 € person/day

For  Group every 15 accompanied, 2 group leader are free of charge 

Deposit of 30% to be paid within 20 days prior arrival (deposit will not be refunded)

Deposit of 200 €, retained only as a result of missed final cleaning (for self-management) or damage to the facility

Reservation cancellation: within 20 days deposit loss, within 15 days 50% of the stay must be paid, within the week before 70% of the stay must be paid, within the day before 100% of the stay must be paid

Tour guide service and Treschietto Shuttle Service: upon request